Thousands of Available products
TRUNK HARDWARE is a core business of Limitless Technologies. Please click here to review our vast array of thousands of high-quality products AND let us know if you need an item that you did not find. We will immediately assist you by finding and quoting the item you require. We look forward to hearing from you!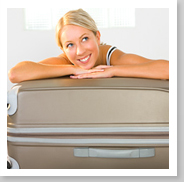 Welcome to
Limitless technologies!
Limitless Technologies was founded on the principle of providing dedicated service and high quality accessories to the luggage and case industries. While expanding our outreach to products for medical, lighting, automotive and other industries, we have always maintained our focus on meeting the needs of our customers.

design, engineering & manufacturing services for:

Luggage Trolley Systems
Trunk Hardware
Zinc Die Castings
Injection Molding
Lighting Products


Luggage & Case Accessories
Luggage & Case Hardware
Metal Stamping Tools
Medical Products
Automotive Products
We will be also happy to work with you on any CUSTOM product you require for any industry.