about Limitless Technologies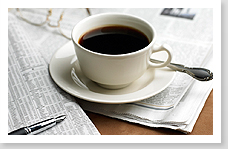 Take a moment to know
Limitless Technologies.
Limitless Technologies will serve your needs with outstanding integrity, honesty and loyalty. Know that you can rely on us for a job done right and on budget.
Company History
Limitless Technologies was founded by parties having decades of experience in design, engineering and manufacturing for many industries. We have offices in Quakertown, Pennsylvania (in the Philadelphia area) and Montville, New Jersey (in the New York City area). Our clients are located throughout the United States, Canada and Europe.
                                                                                                       
We pride ourselves in working closely with each customer to make certain they accurately obtain the products they need. We strive to establish a strong working relationship with the customer, to fully understand what their company is trying to achieve, so we are best able to make suggestions and find or design items that will meet their goals.
We look forward to working with you on any standard or custom item you desire.
Testimonials
"Limitless Technologies is our business partner of choice for all engineered products and international distrubution. Call me personally to if you would like to know more."
"Thank you for always being so responsive and professional. We know our orders will be fulfilled correctly with Limitless Technologies."
Peter Jackson